Organisation profile
Department of Haematology at Aalborg University Hospital performs diagnostics, treatment and care of all patients with haematological diseases in North Denmark Region. The department strives to ensure access to the best possible research and evidence-based treatment and care for the citizens in North Denmark Region and focus areas are improved survival and quality of life as well as reduction of late complications.
Research and development are central parts of this aim and an integrated part of the daily work for all members of staff, research personnel as well as clinicians. Our aim is to continuously provide high-quality research and development at international level. We have the relevant competencies to fulfil our aim in the fields of laboratory research, bioinformatics, biostatistics, epidemiology, and nursing as well as a well-functioning clinical research unit and biobank.
Our research is multi-faceted and conducted in close cooperation with local, national and international partners. Our research focus areas are primarily precision medicine, tumour cell biology, late complications to cancer treatment, as well as research in thrombosis and epidemiology. The department is affiliated to Department of Clinical Medicine and Faculty of Medicine at Aalborg University and is engaged in an interdisciplinary collaboration in the Clinical Cancer Research Center (CCRC) at Aalborg University Hospital. 
Read more about Department of Haematology Research Laboratory at www.blodet.dk.
Fingerprint
The fingerprint consists of concepts related to the research profile of the unit and associated persons. It is updated automatically, when new content is added.
Network
Dive into details by clicking on the dots.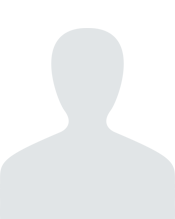 Person: Associated to Aalborg UH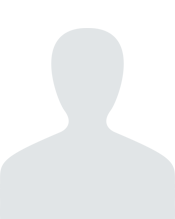 Person: Associated to Aalborg UH
Person: Associated to Aalborg UH, VIP
Jakobsen, L. H.
,
Øvlisen, A. K.
, Eloranta, S.,
Bøgsted, M.
,
Severinsen, M. T.
, Smedby, K. E., Maurer, M. J. &
El-Galaly, T. C.
,
Sep 2020
,
In :

Annals of Lymphoma.
4
,
11 p.
, 5.
Research output: Contribution to journal › Review article › Research › peer-review
Sunderland, A. J., Steiner, R. E., Al Zahrani, M., Pinnix, C. C., Dabaja, B. S., Gunther, J. R., Nastoupil, L. J., Jerkeman, M., Joske, D., Cull, G.,
El-Galaly, T.
, Villa, D. & Cheah, C. Y.,
Jan 2020
,
In :

Cancer Medicine.
9
,
2
,
p. 663-670
8 p.
Research output: Contribution to journal › Journal article › Research › peer-review
Xu-Monette, Z. Y., Zhang, H., Zhu, F., Tzankov, A., Bhagat, G., Visco, C.,
Dybkaer, K.
, Chiu, A., Tam, W., Zu, Y., Hsi, E. D., You, H., Huh, J., Ponzoni, M., Ferreri, A. J. M., Møller, M. B., Parsons, B. M., van Krieken, J. H., Piris, M. A., Winter, J. N.
& 8 others
, ,
28 Jul 2020
,
In :

Blood advances.
4
,
14
,
p. 3391-3404
14 p.
Research output: Contribution to journal › Journal article › Research › peer-review
El-Galaly, Tarec (Recipient), 2019
Prize: Research, education and innovation prizes
El-Galaly, Tarec (Recipient), 2017
Prize: Research, education and innovation prizes
El-Galaly, Tarec (Recipient), 2017
Prize: Research, education and innovation prizes
Martin Bøgsted (Consultant)
Activity: Public/private sector consultancy and other employment › Consultancy
Tarec El-Galaly (Lecturer)
Activity: Talks and presentations › Talks and presentations in private or public companies
Martin Bøgsted (Participant)
19 Feb 2017
→
24 Feb 2017
Activity: Attending an event › Conference organisation or participation
10/12/2019
1 item of Media coverage
Press/Media: Press / Media
06/12/2019
1 item of Media coverage
Press/Media: Press / Media