Organisation profile
The Clinical Nursing Research Unit is an independent unit at Aalborg University Hospital, which provides research across all clinical departments and is based on issues that emerge from clinical nursing practice. Our goal is to contribute to the development of clinical nursing, which is why our main task is to link clinical practice and research to a functioning whole.
Nursing is a dynamic field characterised by great diversity and complexity. As such, the research unit is performing research in several areas based on different methodological approaches depending on the actual research issues and item field. We have a particular focus on Fundamentals of Care, which, based on a worldwide phenomenon of ' deficient nursing care ', must contribute to the development of research-based knowledge in clinical nursing. The overall aim of the Fundamentals of Care Research Program is that patients/citizens experience person-centred care that consists of reflected nursing care on the basis of continuity and evidence, and that the professionality of nurses is strengthened.
Fingerprint
The fingerprint consists of concepts related to the research profile of the unit and associated persons. It is updated automatically, when new content is added.
Network
Dive into details by clicking on the dots.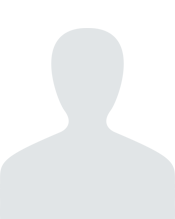 Person: Associated to Aalborg UH
Person: Associated to Aalborg UH, VIP
Person: Associated to Aalborg UH, VIP
Enggaard, H.
,
Laugesen, B.
, Zoffmann, V.,
Lauritsen, M. B.
&
Jørgensen, R.
,
27 Mar 2020
,
In :

Journal of Pediatric Nursing.
Research output: Contribution to journal › Journal article › Research › peer-review
Bødker, J. S.
,
Sønderkær, M.
,
Vesteghem, C.
,
Schmitz, A.
,
Brøndum, R. F.
,
Sommer, M.
, Rytter, A. S.,
Nielsen, M. M.
,
Madsen, J.
,
Jensen, P.
,
Pedersen, I. S.
,
Grubach, L.
,
Severinsen, M. T.
,
Roug, A. S.
,
El-Galaly, T. C.
,
Dybkær, K.
&
Bøgsted, M.
,
Feb 2020
,
In :

Cancers.
12
,
2
,
23 p.
, 312.
Research output: Contribution to journal › Journal article › Research › peer-review
Annette Pedersen (Lecturer)
Activity: Talks and presentations › Conference presentations
Annette Pedersen (Lecturer)
Activity: Talks and presentations › Talks and presentations in private or public companies
02/03/2020
3 items of Media coverage
Press/Media: Press / Media
23/10/2019
1 item of Media coverage
Press/Media: Press / Media
09/09/2019
1 item of Media coverage
Press/Media: Press / Media