Organisation profile
Department of Oncology, Aalborg University Hospital (AaUH), constitutes one of five departments of oncology at university hospitals in Denmark. Clinical oncology comprises prevention, acute and elective diagnostics, non-surgical treatment, cancer nursing, palliative care, and rehabilitation for patients with cancer in all organ systems. The Department shall ensure access to the best possible research and evidence based cancer treatment and care for the citizens of the North Denmark Region.
The vision of Department of Oncology is to conduct research of high scientific quality and thereby contribute basic scientific and clinical research results within clinical oncology and medical physics.
The professor and chair in clinical oncology is responsible for the research, development and basic education within the oncological areas. Research and development is conducted in accordance with the research strategy of the Department in cooperation with the research committee. You can read more about the research in the Department of Oncology at:  https://aalborguh.rn.dk/da/Forskning/Forskningsomraader/Specialer/Onkologi.
Clinical research is conducted in cooperation with Clinical Research Unit (CRU), Clinical Cancer Research Center (CCRC), Department of Clinical Medicine, the management of Department of Oncology, and other clinical departments at Aalborg University Hospital, as well as national and international networks.
Fingerprint
The fingerprint consists of concepts related to the research profile of the unit and associated persons. It is updated automatically, when new content is added.
Network
Dive into details by clicking on the dots.

Person: Associated to Aalborg UH
Person: Associated to Aalborg UH, External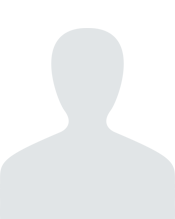 Person: Associated to Aalborg UH
Flak, R. V., Thorlacius-Ussing, O., Stender, M., Dikinis, S., Falkmer, U. G. I., Fisker, R. V., Jensen, T. M., Naujokaite, G., Mortensen, P. B., Petersen, L. J., Yilmaz, M. K. & Andersen, K. L.
01/05/2019 → 30/04/2024
Project: Research
01/08/2019 → 01/03/2020
Project: Other
Kirkegård, J., Gaber, C., Lund, J. L., Hinton, S. P.,
Ladekarl, M.
, Heide-Jørgensen, U., Cronin-Fenton, D. & Mortensen, F. V.,
Feb 2020
,
In :

Cancer epidemiology.
64
,
9 p.
, 101647.
Research output: Contribution to journal › Journal article › Research › peer-review
Ebert, E. B. F.,
McCulloch, T.
, Hansen, K. H., Linnet, H., Sorensen, B. & Meldgaard, P.,
Mar 2020
,
In :

Lung Cancer.
141
,
p. 37-43
7 p.
, 37-43.
Research output: Contribution to journal › Journal article › Research › peer-review
06/07/2020
1 item of Media coverage
Press/Media: Press / Media
26/10/2019 → 26/10/2019
11 items of Media coverage
Press/Media: Press / Media