Organisation profile
The Department is mostly engaged in general clinical research within the ORL area, but basic research areas include middle ear physiology and DNA profiling of head-and-neck cancers. In addition, we have multidisciplinary projects with Aalborg University including the TKS 'tongue-control-system', where tetraplegic patients have a clinical tongue piercing, which can control assistive devices such as a wheelchair; moreover, we take part in neurophysiological projects investigating changes in pain levels in patient with sleep apnoe.
The audiological areas include the BEAR 'Better Hearing Rehabilitation' project, which focuses on improved hearing tests and treatments of hearing loss with hearing aids. This project is multidisciplinary with partners at AAU, SDU, OUH, DTU og RH, and it has been funded by the Innovation Fund Denmark as well as the industry. Moreover, vestibular research has been well established and is considered one of the major cornerstones within  our 'Dizziness and Balance Center'.
Fingerprint
The fingerprint consists of concepts related to the research profile of the unit and associated persons. It is updated automatically, when new content is added.
Network
Dive into details by clicking on the dots.

Person: Associated to Aalborg UH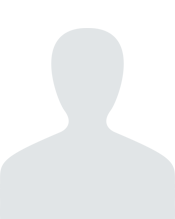 Person: Associated to Aalborg UH
Person: Associated to Aalborg UH
Struijk, L. N. S. A., Gaihede, M., Bai, S., Kanstrup, A. M., Moeslund, T. B., Bak, T., Kasch, H., Mohammadi, M., Kobbelgaard, F. V., Bengtson, S. H., Gull, M. A. & Thøgersen, M.
01/02/2018 → 31/01/2021
Project: Research
Høgsbro, M.
, Agger, A., Johansen, L. V. &
Gaihede, M.
,
Jul 2020
,
In :

Otology & Neurotology.
41
,
6
,
p. 848-854
7 p.
Research output: Contribution to journal › Journal article › Research › peer-review
Activities
1

Conference presentations
Anne Wolff (Lecturer)
Activity: Talks and presentations › Conference presentations
08/07/2020
1 item of Media coverage
Press/Media: Press / Media
26/06/2020 → 01/07/2020
6 items of Media coverage
Press/Media: Press / Media
20/01/2020
1 item of Media coverage
Press/Media: Press / Media